Piotr Radcov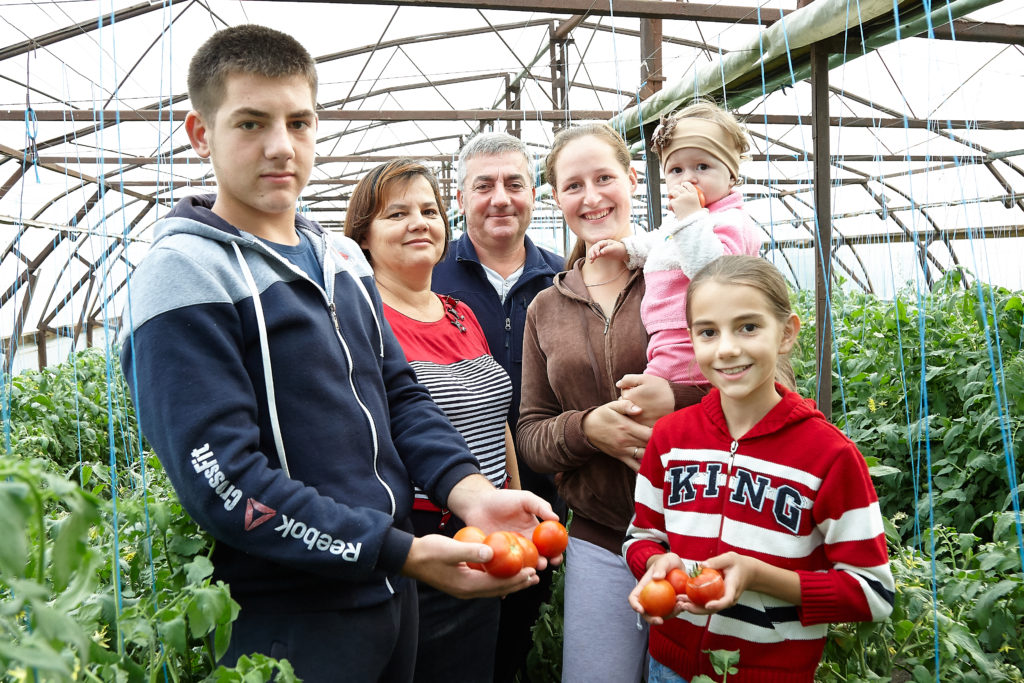 Piotr Radcov
LAG "ECO Düz Yalpugel"
"The new boiler will save us from sad events"
Selling cucumbers and tomatoes by phone: who would have thought? Piotr Radcov is not a mere farmer or entrepreneur, he is more of a pathfinder. He is an informal leader amongst his peers, as soon as he comes up with a new idea, the others copy it. Since he has built his greenhouse, one of the few from Congaz, he struggled with various improvised heating solutions that would keep his greenhouse warm during cold seasons. He couldn't afford buying a special boiler until this year. Piotr Radcov received European support as an active member of the Local Action Group 'ECO Düz Yalpugel', to which the Congaz region belongs, along with other five neighboring communities. Dora, Piotr's wife, his main supporter, remembers that the greenhouse was a solution for not abandoning their kids and going somewhere abroad for work. Although both of them had jobs, they couldn't make the ends meet only with their salaries.
---
Praise Lord we made it, but I think we also owe it to the fact that my husband is a continuous learner and a man of talent', confesses Dora. 'I've got a spirit of an experimenter, always seeking new solutions as much as I can.', confesses Piotr, smiling at the praise of his life partner. On the one hand, he convinced himself of the importance of relevant knowledge, being no dilettante and not trusting in luck, especially in agriculture, says the trained and experienced agronomist. On the other hand, he knows that knowledge in the absence of tools does not suffice, especially in the absence of a greenhouse heating system.'So hard to run a greenhouse without a safe heating system. Last years showed that a single cold night in April or May can destroy all crops. The new boiler will save us from sad events because it is modern, autonomous and cost-efficient', explains Piotr. 'One winter my husband went to sanatorium, kids were little and it was bone splitting cold outside, – 26degrees. I had to get up every 2-3 hours and put wood on the fire in order to maintain heat in the greenhouse, and in the morning I had to go to work. We could have lost everything in one night', Dora remembers. Piotr calls himself lucky because he's got three lads.
---
They would split the night in four with each of them being responsible of waking up and heating the greenhouse at a certain hour. Their pains will become history with the new automated boiler. Moreover, pellet heating is much cheaper than the heating with wood or with any other type of fuel.
Radcov spouses admit that even if their greenhouse was ten times bigger, they would still not cope with the demand. Though Congaz has the ambition of being the biggest village in Europe, there are a handful of vegetable producers with greenhouses. Most buyers of the Radcov family are the villagers from Congaz. They sell their produce both from home and at the local market, where people from other 20 neighbouring communities come. People know them and come knocking at their gates without waiting for the market day. "Our cucumbers are sold only by phone. Many tomatoes are also sold by phone, people call and ask if we have ripe tomatoes and if we do, they come and buy", explains Piotr. Due to the fact that up until now they could not ensure a constant amount of output, the man prefers to work with individuals, but he also gets orders from the local restaurants, e.g. touristic complex "Gagauz Sofrasi" owned by Ana Statova, also beneficiary of SARD Program.
---
Funded by the European Union, implemented within SARD Programme
"Cismeaua Sudului" LAG contact information:
Manager: Mocan Nadejda
Phone: +373 68 575 000+
E-mail: eco.duz.ialpugel@gmail.com